87 hours, 16 minutes, and 27 seconds until New Community Church!
New Class Feb 19, 26, Mar 5
Invitation to Ocean Wavers
Modern Square Dance Class
New 2018 Class Starts February 19!


Try to come early your first night so we can get you signed in.
First Class is free -
•
($6 value)
New Community Church
165 Eucalyptus Ave • Vista, CA 92084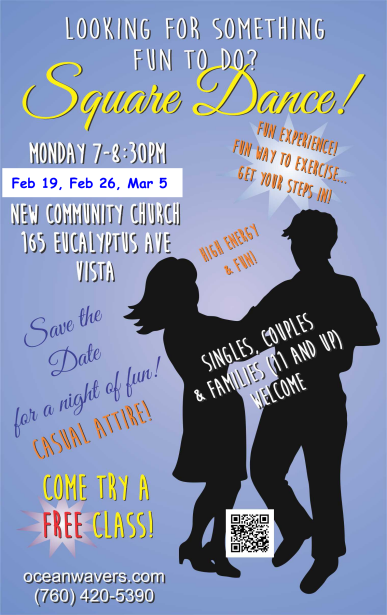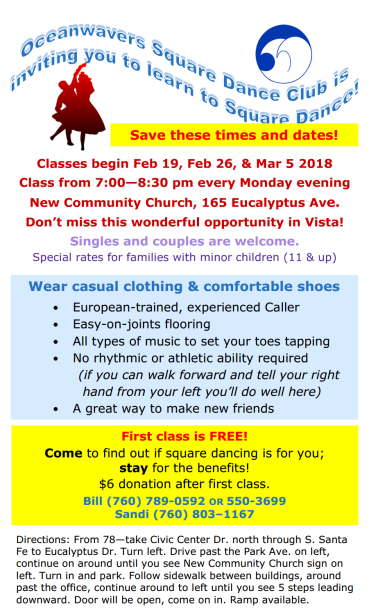 Tell your friends, too. Hope to see you there!

Not Available Mondays? Are you looking for a nearer club?

Whirlaways (click link on right side of page) starts class Soon! Details coming shortly to their website!

Also, you can search Meetup.com or Google for Square dance clubs near you!
You won't regret it!